February 13, 2018 I'm a movie star! Just kidding. Only in my dreams and in my self-produced short video of me creating a painting from start to finish in my studio. I chopped and edited considerably so the watching my process is significantly shorter – I don't ask you to watch paint dry! (Well, maybe once.) The painting, titled Dawn Breaks on Pelican Lake, is one of the largest I have done at 24″ x 48″, across three silver shikishi boards. The concept was inspired by a photograph by good friend and artist Cheryl Ingberg and the accompanying music is Ode to Joy, played on guitar by my talented friend Marco Soliz. Since the painting is so large, if you have the chance to view the video and these photos on a larger screen than your phone, you will see much more detail.
Click on THIS LINK to watch the video on my YouTube channel – Kay Stratman Studio: https://bit.ly/dawnbreaks
Below are images of the completed painting, plus in progress photos.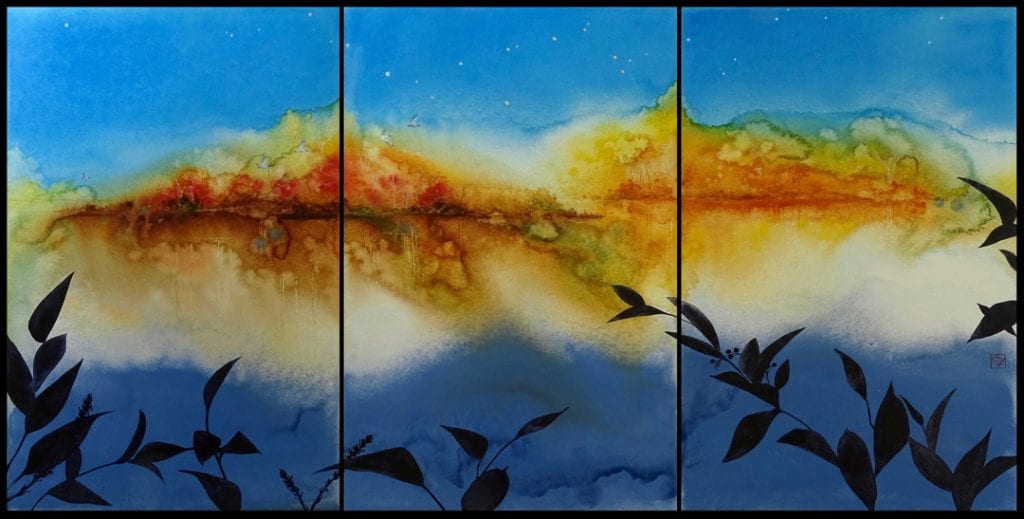 Here I want to share with you a little more about the concept, and how it evolved and changed. My friend Cheryl lives on a beautiful lake in northern Minnesota called Loon Lake. She posted a stunning photo of an early morning complete with loons in the foreground. Voila, perfect start for a painting. I did a few small paintings (6 x 5 and 11 x 10) to work up colors and technique. I decided to paint the largest painting I have done to date – a triptych 24 x 48 that spans 3 silver shikishi boards. I took a photo of one of the sketches, loaded it into Photoshop and literally stretched it from its vertical format to a very horizontal image, and that is what I used to determine where the breaks would be (for each panel.) Half way through the now VERY wet and large awkward painting I splashed brown paint in the sky. AAAACCK. Disaster, right? Well, I decided I would continue until the completed painting dried, remove the specks (lifting the paint back to silver background) and make them into stars in the early morning sky. Then I decided that a few pelicans lifting off of the surface of the water would blend in nicely into the starry sky. So Loon Lake turned into Pelican Lake with no turning back. I am very excited by the result.
Unfortunately, photography can't capture the sheen of the silver in the lake or sky. (It looks like white in the photos, but imagine shiny soft silver.) I guess you will have to come see it in person. It will end up in one of the galleries that represents me – stay tuned.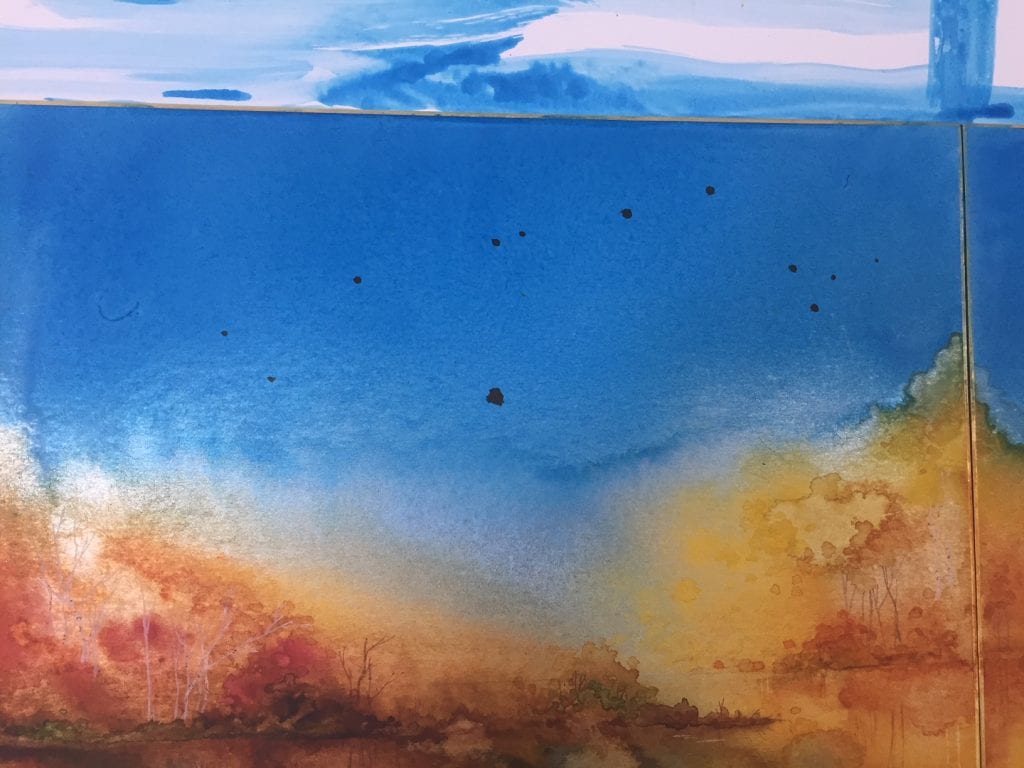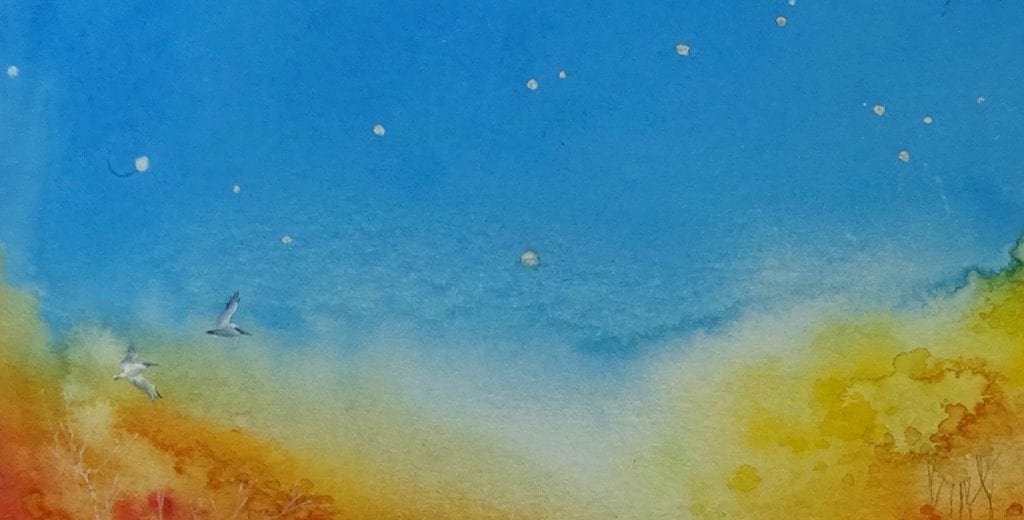 Another closeup to show the (usually) intentional water marks I use in my paintings: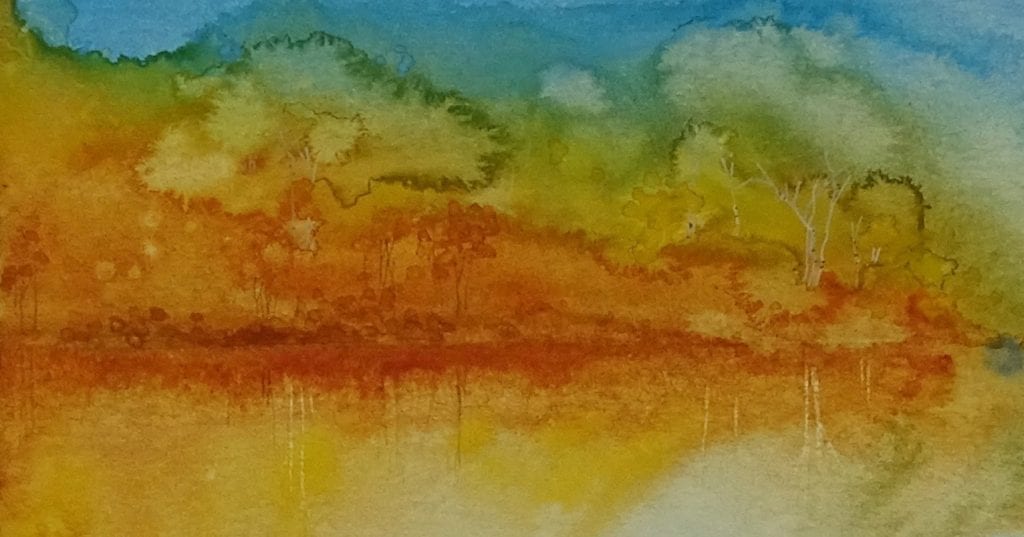 Here are the two smaller studies, giving you some scale for the large painting: