Hello friends and art lovers,


What do these numbers have in common: 175, 4449, 1106, 16,983 (and 165)?

They are Jackson Hole Animal Adoption Center statistics: 175 adoptions in 2021, 4,449 adoptions since 2004, 1,106 spay/neuters in 2021, 16,083 spay/neuters since 2009. (

165

is the number of dogs Paul and I have fostered since 2005.)


Why is this important to you? Because Art and the Animal Adoption Center are currently related, by this weekend's New Leash on Life event. I have three paintings in the online fundraising auction, shown above l to r: Alpen Glow, Aspen Glow mini, Sleeping Indian Sunrise

16 x 12 image, 23 x 19 framed, and Slumber Party mini. (The minis are approx 5" x 6" mounted on a black wooden box.)




If you've always wanted a painting of mine, now is the time to treat yourself and the AAC, as ALL proceeds benefit their mission of saving the lives of homeless animals through rescue, adoption, education and spay/neuter.


Tickets to the in-person event are sold out but YOU CAN ATTEND VIRTUALLY 🤗 :


👉 Click HERE to view, and register to bid if you like, all of the auction items (including my paintings):
👉 Click HERE to learn more about the New Leash on Life event.
👉 Click HERE to visit the Animal Adoption Center website.


More related factoids (I know you love factoids):

Lucky was our #113th foster, which we call our "failed foster", because we adopted him immediately. He happily helps all future fosters feel welcome in our house. His photo is below in my closing signature block.
471 animals were adopted out by the AAC in 2020 (think pandemic adoptions), that soothed the frayed nerves of all of those people seeking fuzzy companionship. An average year sees 261 adoptions. so far 2021 has seen 185 adoptions.
Hooray for all of you who helped an abandoned animal find a loving home.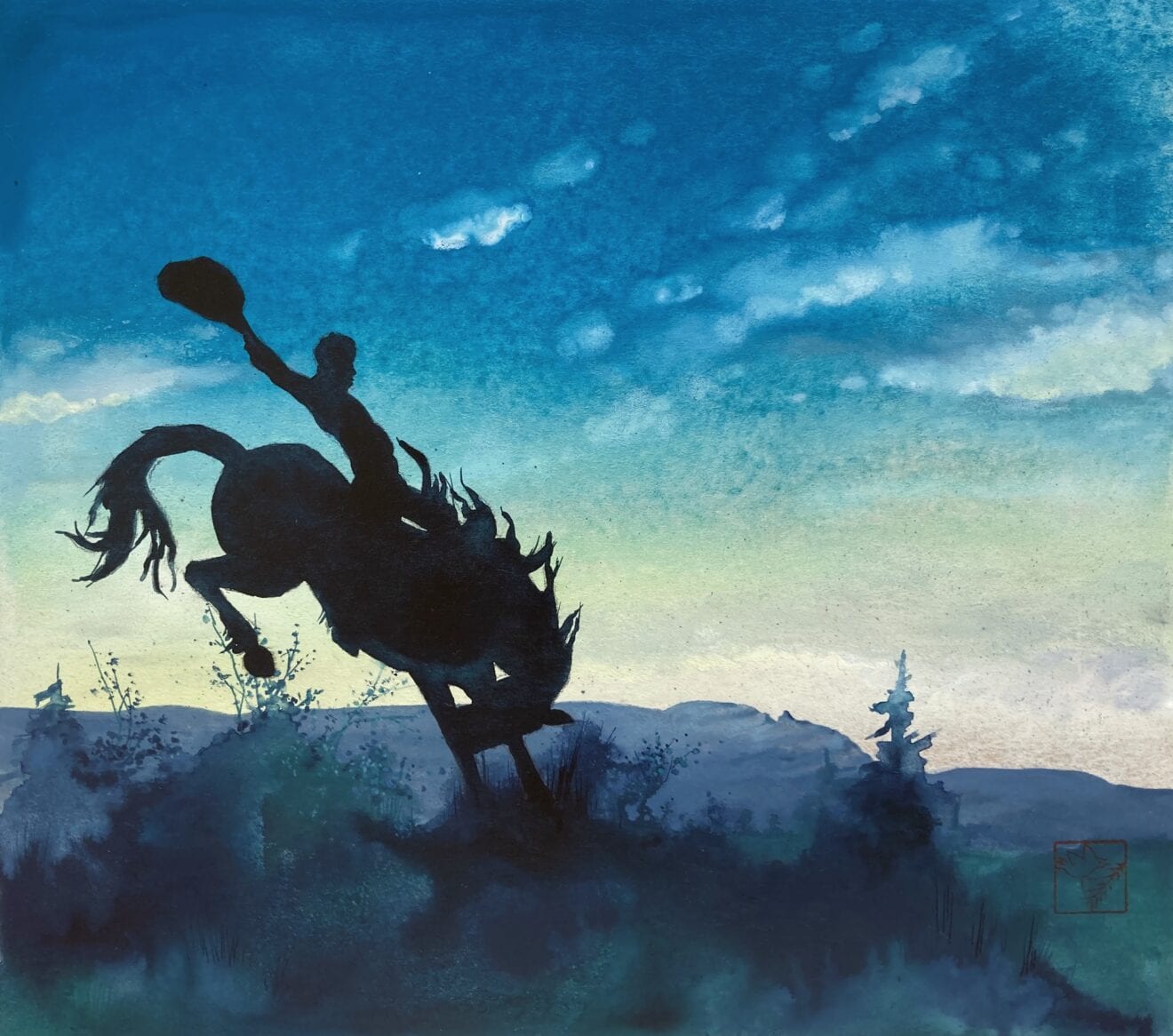 Welcome To Wild Wyoming 10" x 11" watercolor on silver shikishi board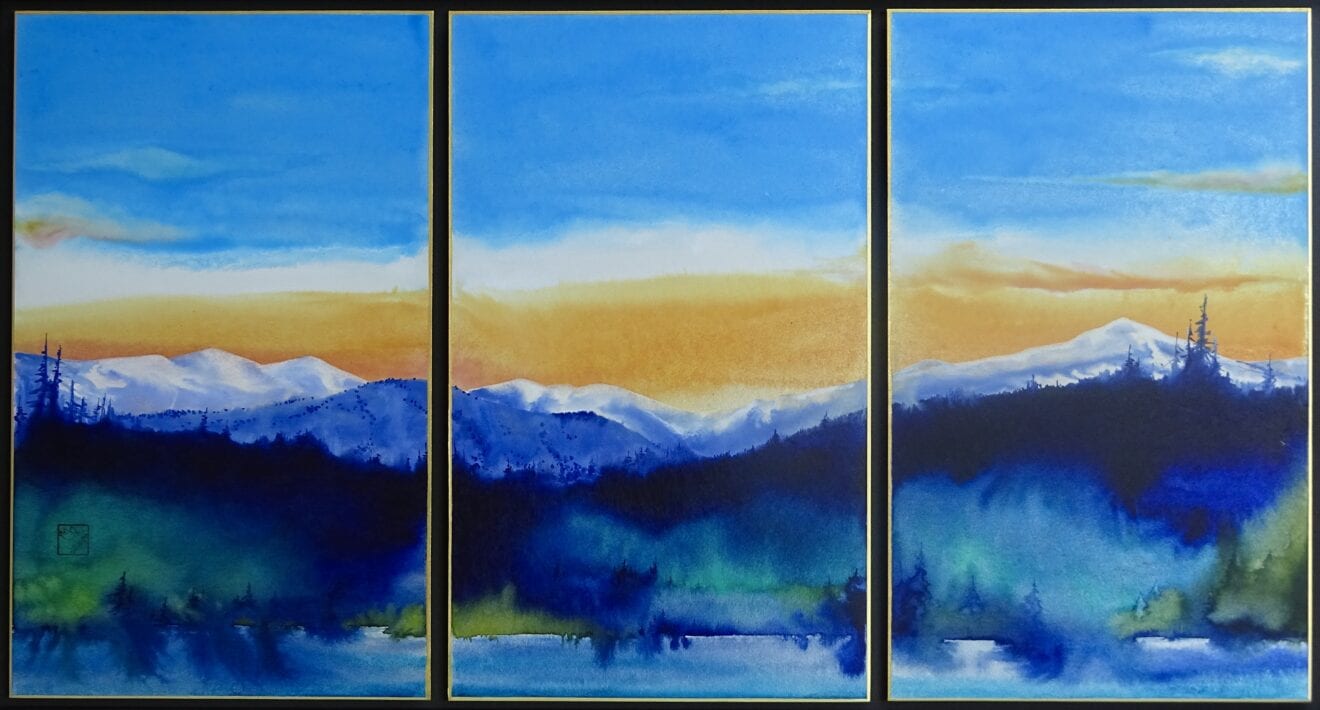 Your Mountain Is Waiting triptych, image size 16" x 29" watercolor on silver shikishi
Above are a few of my new Pollinator Project pieces this year. I layer watercolor stained rice paper, with found bits of nature, including butterfly wings and bees (naturally deceased) with molten beewax to create "encaustic" mixed media pieces intended to raise awareness of the dire straits all pollinators are in, due to human actions. It is meant to be thought provoking, and beautiful, at the same time.
(Contact me to inquire about purchasing.)
Please contact me to inquire about available work, gallery representation and commissions, via email (kay@kaystratman.com), or through my website, or social media using the symbols below.
Periodically check out my blog which I call "Musings", on my website where I post some fun things in between newsletters
. As

always

,

m
y
website
is always up to date with
new images. Please know you can forward my newsletter to anyone interested.
Click on these links below to visit the websites of the galleries that represent my work.