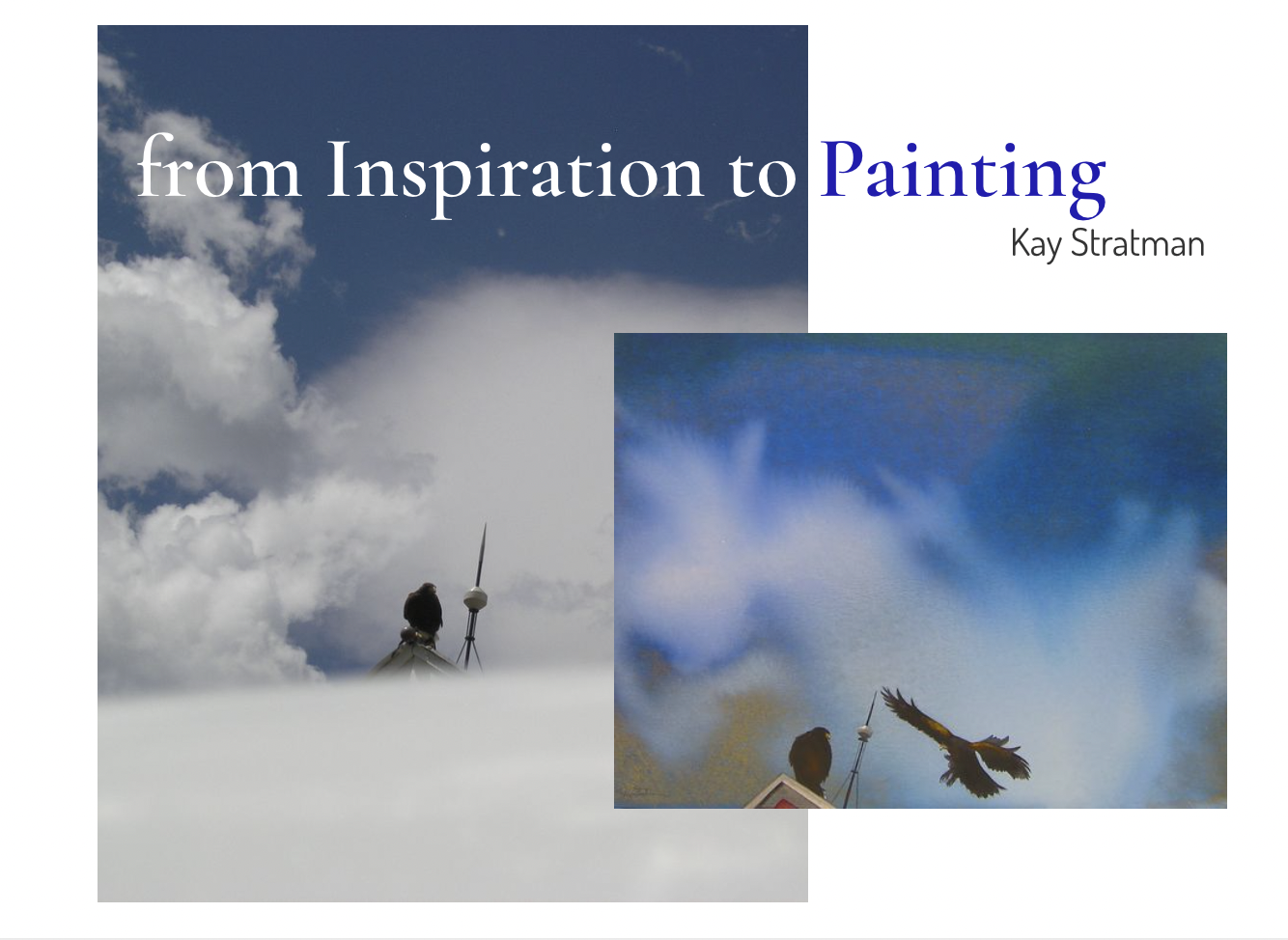 Hello friends and art lovers,


I am often asked how an idea becomes a painting. (Sometimes it is a mystery even to me!) Since I am better with pictures than words, I will let this booklet give you a peek into my process. You will view the photo image that inspired me, and see the resulting painting. Click on this link to turn the pages.... https://bit.ly/FromInspirationToPainting


Here is a preview (and above as well):
I recently spent some time on a meandering road trip, with husband Paul and our dogs, Lucky and Bodhi, wandering around Utah and Arizona. Our goal was to find bare ground, blue skies and sunshine, which we did. Another result was new and different subject matter to tackle in the studio. Stay tuned - as soon as I stop daydreaming about desert blooms and evening cocktails sitting in the adirondack chairs in the outdoors, I will fire up the studio once again. (We still have a foot or two of snow on the ground here at home. But I am keeping in mind that June will be glorious - green, green valley, and still brilliant white snowy mountains. My favorite time of year.)
Please contact me to inquire about available work, gallery representation and commissions, via email (kay@kaystratman.com), or through my website, or social media using the symbols below.
Periodically check out my blog which I call "Musings", on my website where I post some fun things in between newsletters
. As

always

,

m
y
website
is always up to date with
new images. Please know you can forward my newsletter to anyone interested.
Click on these links below to visit the websites of the galleries that represent my work.