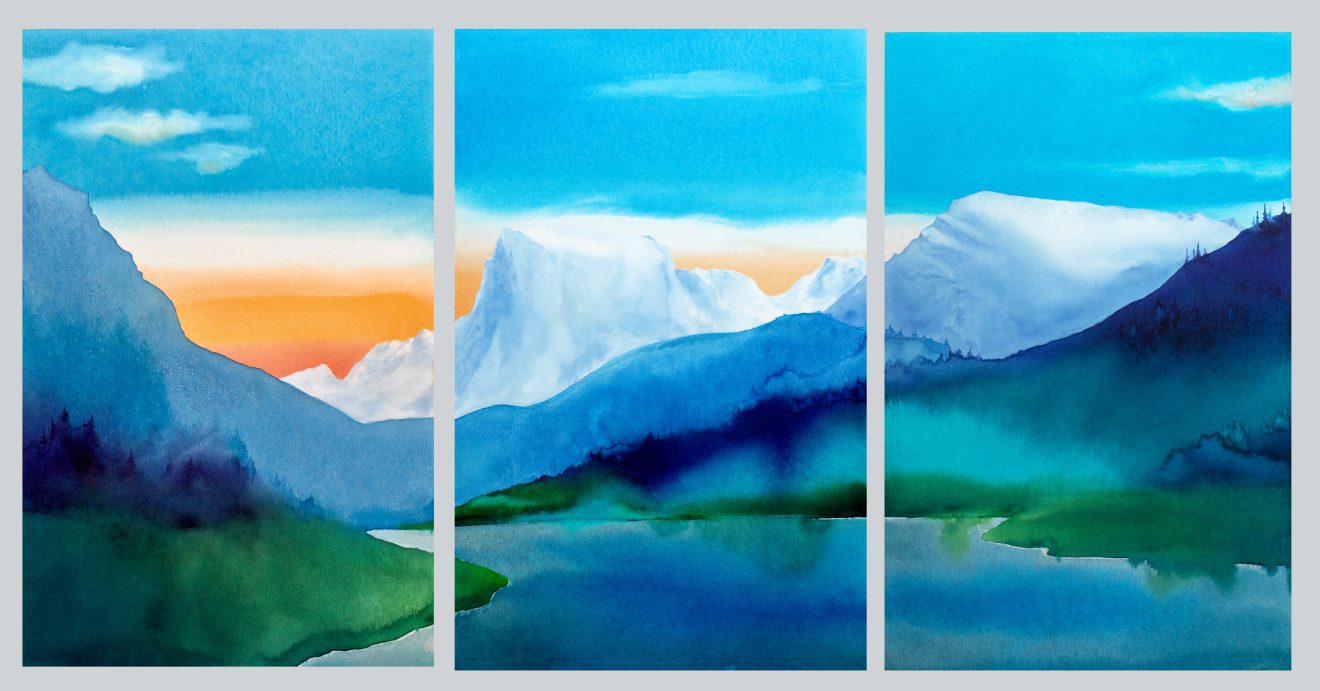 Hello friends and art lovers,


Your patience is rewarded - a newsletter, with lots of pictures 🤗, to while away your time, and your imagination. I do love winter in the mountains, but dream of warmer weather and climes as well. A road trip to the desert is in the works to leave our Wyoming "mud season" behind, which will be when most of you experience spring. (Spring - what a concept! 😉)


You thought I only painted mountains, and mountains in the winter at that. Not so. Below are a few that conjure up lovely warm breezes, islands and pina coladas:
Top of page: Squaretop Sunrise, triptych 22"x 42" (Okay, it is a mountain with snow.)
Above: Oh, I Wish (10" x 11"), Spring Break (Oahu Banzai Pipeline) 4" x 6", In My Dreams 10" x 11"
Commissions occupied my time this fall and winter. Here are several that found new homes:
Geyser Sunrise 11" x 10" (image)
Mt. Moran in September 11" x 10" image
A Magical Morning 16" x 24" (image)
Cricket's Mountain Getaway 22" x 42"
I may fire up my encaustic studio for a little variety soon. I haven't played with hot wax for a long time. Who doesn't love the sweet smell of melted beeswax!


Hollyhock Heaven, 12" x 12", watercolor stained rice paper, charcoal drawing on tracing paper, butterfly wings (sustainably sourced) and beeswax fusing all of the layers: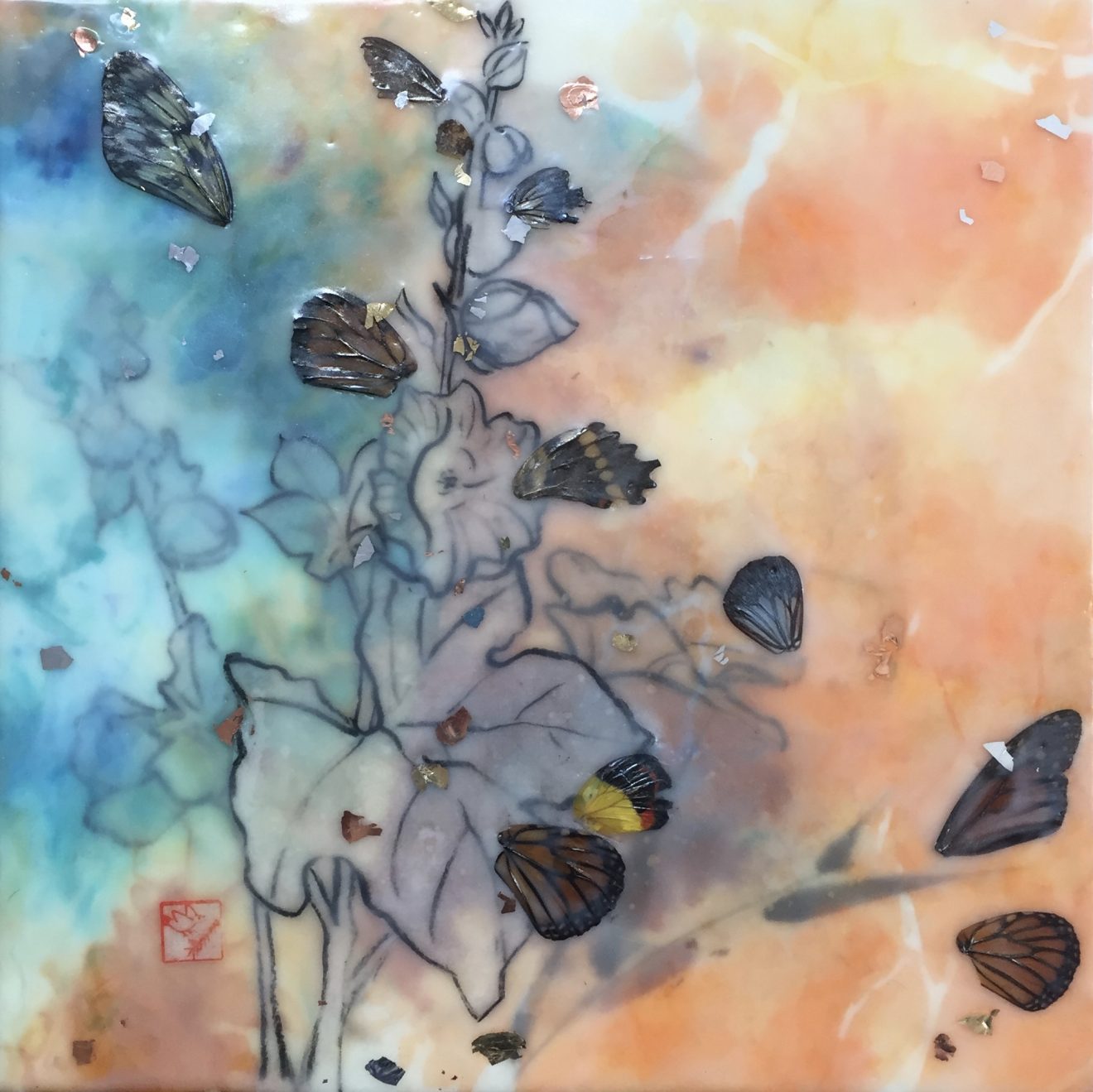 Please contact me to inquire about available work, gallery representation and commissions, via email (kay@kaystratman.com), or through my website, or social media using the symbols below.
Periodically check out my blog which I call "Musings", on my website where I post some fun things in between newsletters
. As

always

,

m
y
website
is always up to date with
new images. Please know you can forward my newsletter to anyone interested.
Click on these links below to visit the websites of the galleries that represent my work.