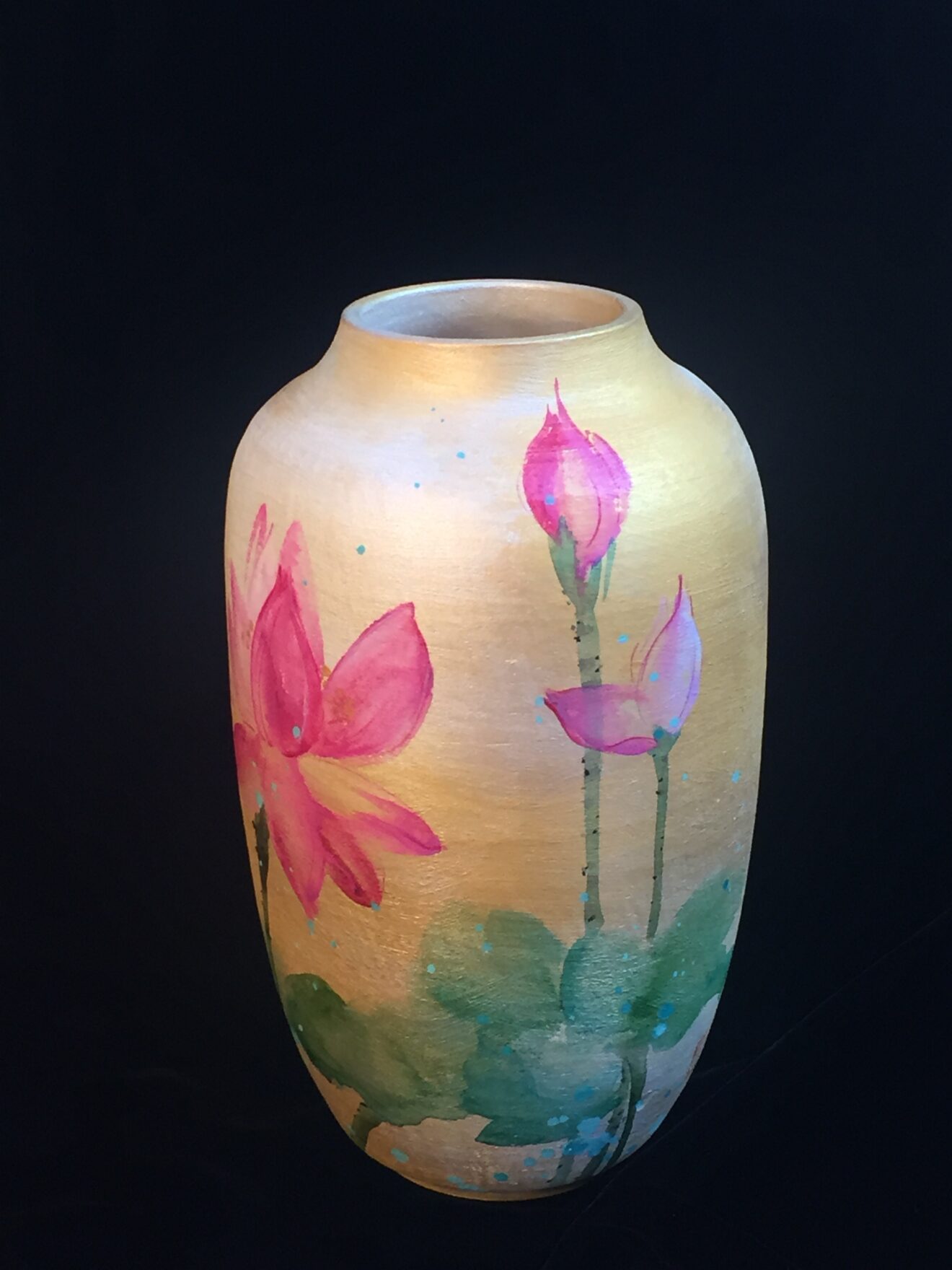 Hello friends and art lovers,


It's a Vase, it's a Vahz! What sits still AND twirls* around? The answer is my painted "Lotus" vase for the Art of Love event sponsored by the Community Entry Services of Jackson Hole. Their mission is "to empower people with disabilities to maximize independence and lead satisfying productive lives in the community". This organization is hugely important in our town, and every year they hold a fabulous and fun fundraising party called the Art of Love. Participating artists are given a handmade ceramic vase ahead of the event (in past years it was a platter), to decorate and which are, after completion, donated to CES for their lively auction. Funds raised help by providing vocational training, daytime programming, recreational opportunities, and 24-7-365 residential support.


Sadly, because of Covid consideration, the event has been cancelled this year, and because the pieces are (in their words) "far too amazing not to be seen in person", they will not be holding a virtual event either.
However - I'm sharing this information to encourage you to visit the Community Entry Service's Instagram or Facebook pages if you are able, as they are quite inspiring. And to consider how the cancellation of this fundraiser impacts their ability to support individuals who most need it.
Annually Jackson holds a weeks long opportunity to donate to all of our local non-profits called Old Bill's. (During Old Bill's the donations are matched!) The Community Foundation of Jackson Hole manages the donations, and Community Entry Services is one of the charities benefited by Old Bills.
The vase I painted is titled "Lotus", and will be part of their Art of Love event NEXT year, so you will be seeing it again next summer when this very important event will hopefully be held in person. 😊
*Here is a link to my blog to see my vase "twirl". And here is also an excellent short documentary about CES I am sure you will enjoy.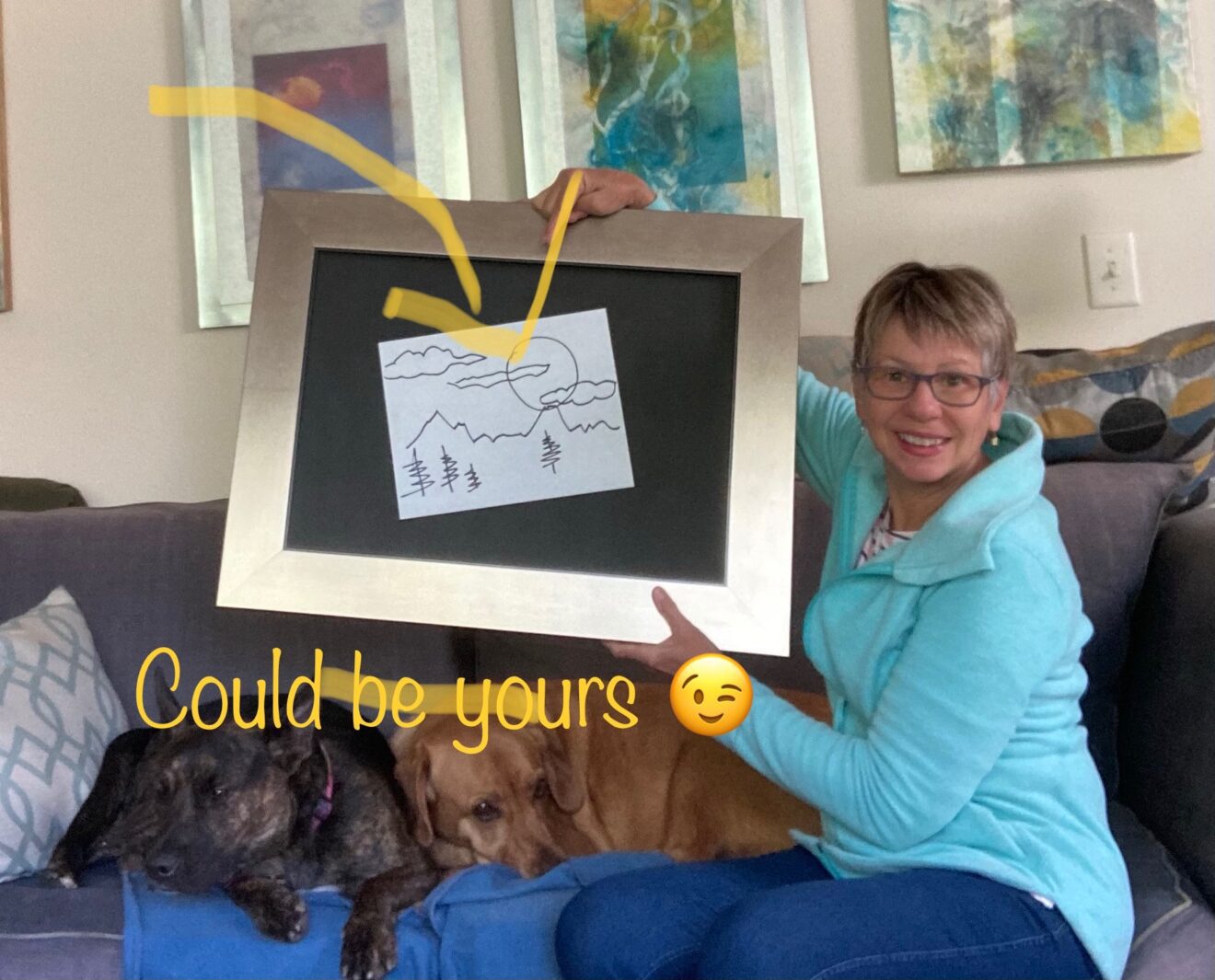 Once again, the Fall Arts Festival barrels into town, September 8 - 19th. 11 days of arts festivities at lots of venues. And once again I hope you tune in to my live Facebook feed of me frantically finishing a painting in time at the Quick Draw, on the Town Square, 8-9:30am SATURDAY, SEPTEMBER 18. (I say "hopefully" because I'm not particularly tech savvy. But it did work last year.) Even better, come in person. I will accept decaf mochas - can't have my hand shaking from either caffeine or cold temperatures. I will be at Horizon Fine Art after the Quick Draw for artist demonstrations and again on Sunday, September 19 for the Farewell to Fall Champagne Brunch.


The live auction selling all of the Quick Draw paintings is immediately afterwards and you can watch and bid from the comfort of your favorite device. Click on this LINK to be taken directly to my painting. The title of my piece will be Midnight Mountain Moon, and will be 20 x 14 image size, framed 26h x 20w (or maybe 20h x 26w). TBD


An event schedule of events where I will be participating is at Horizon Fine Art.


(Please practice careful Covid precautions.)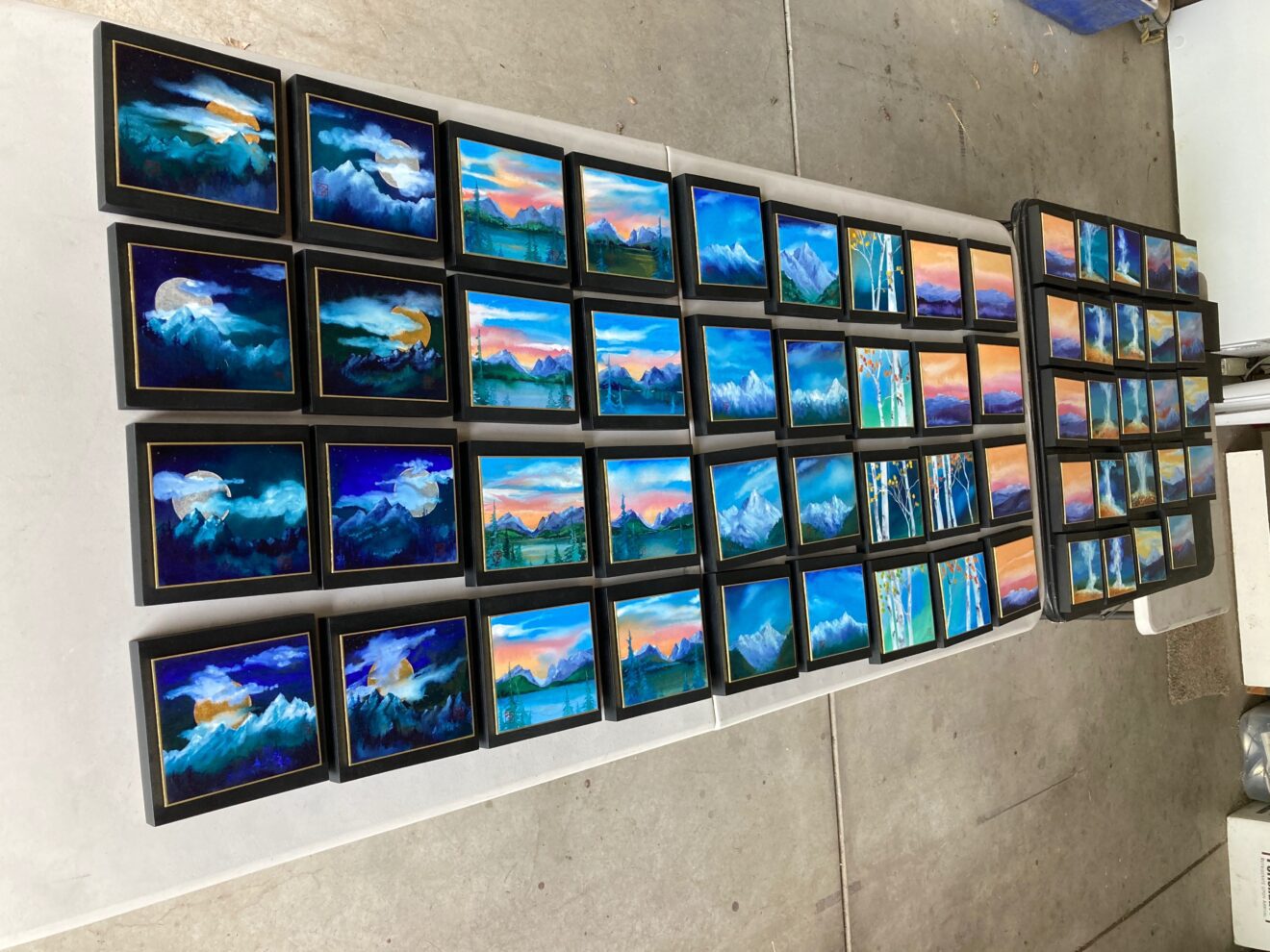 What did you do this summer? I painted 56 minis all for one client/company to give as corporate gifts. It took me about 1 ½ months to complete the project and was a satisfying challenge. Thank you for the commission, Horizon Fine Art.
Please contact me to inquire about available work, gallery representation and commissions, via email (kay@kaystratman.com), or through my website, or social media using the symbols below.
Periodically check out my blog which I call "Musings", on my website where I post some fun things in between newsletters
. As

always

,

m
y
website
is always up to date with
new images. Please know you can forward my newsletter to anyone interested.
Click on these links below to visit the websites of the galleries that represent my work.