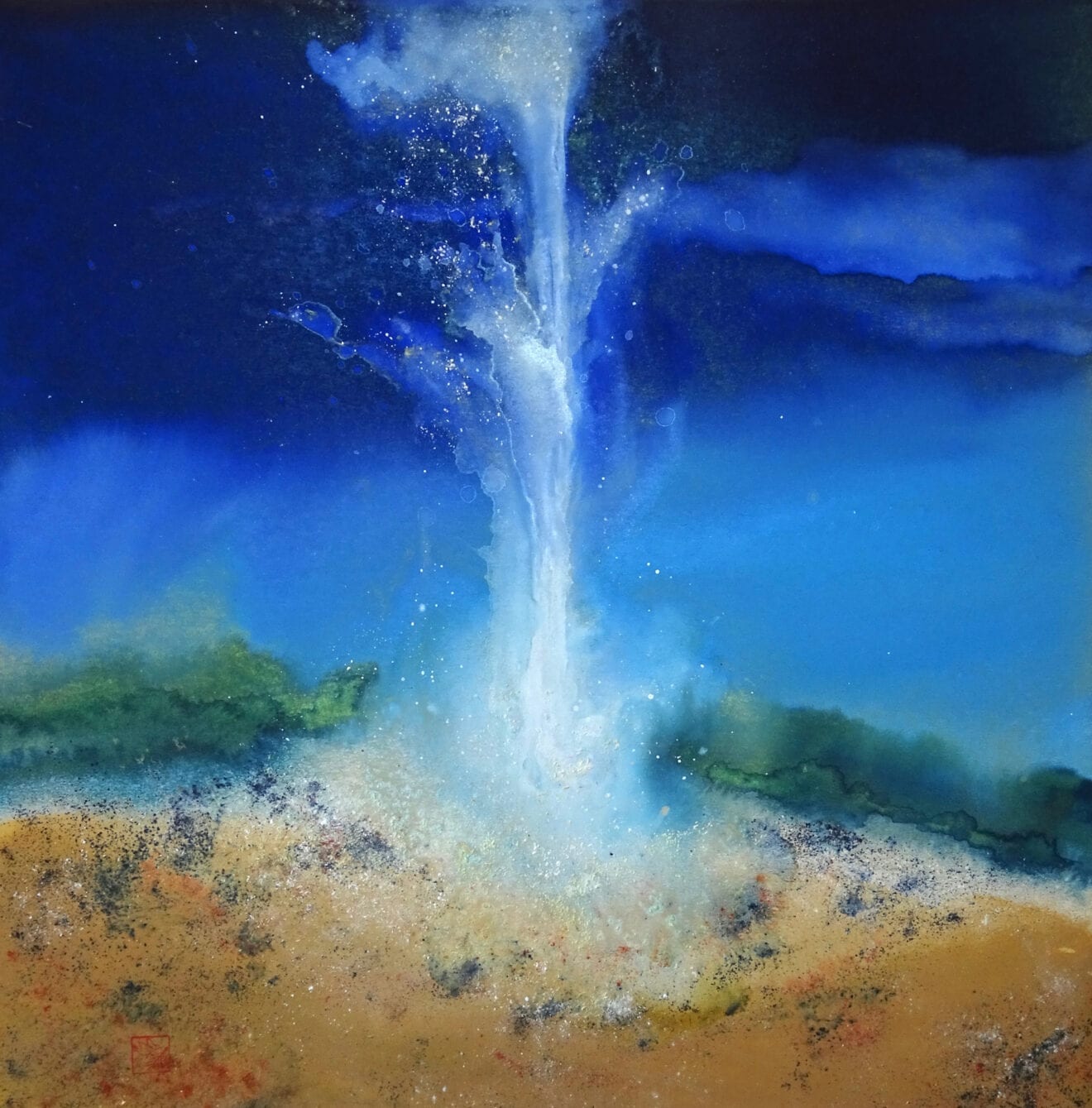 Hello dear friends and art lovers,


We made it - 2021 is in sight! I am so grateful for all of the support you have shown me throughout the year. Artists just keep on creating, regardless of the "temperature" in the outside world.


I am quite excited that my painting "Shaken, Not Stirred" has been chosen as one of 8 finalists in the Jackson Hole Still Works vodka label competition. Believe me, the competition is stiff! I have always wanted to have my artwork on a label, though I think wine would be nice, too. I will look for another opportunity for that.
I NEED your VOTE (pretty please)!
This year voting is online so people from all around the world can participate!!!

This means you. 🙏 😊
The link to vote is:

http://www.jhstillworks.com/spirit-of-wyoming-voting-hidden

Though there is a $5 fee to vote - please note that 100% of the proceeds from the contest, including auctioning off the painting, benefit the WYOMING ARTS COUNCIL. You have until January 9.

DO IT NOW!!!!! (Gosh, I am getting bossy, my apologies.)
The full painting is above, and the image below is how it would appear on the bottle. I created this painting specifically for this competition - knowing that the artwork distorts (enlarges) behind the vodka and glass,

I planned it for the perfect explosive "geyser" effect.
Please share this info - The winner is decided by popular vote. I am probably the oldest fogey artist in the finalist line up, therefore the least social media savvy. Again, I so appreciate your support.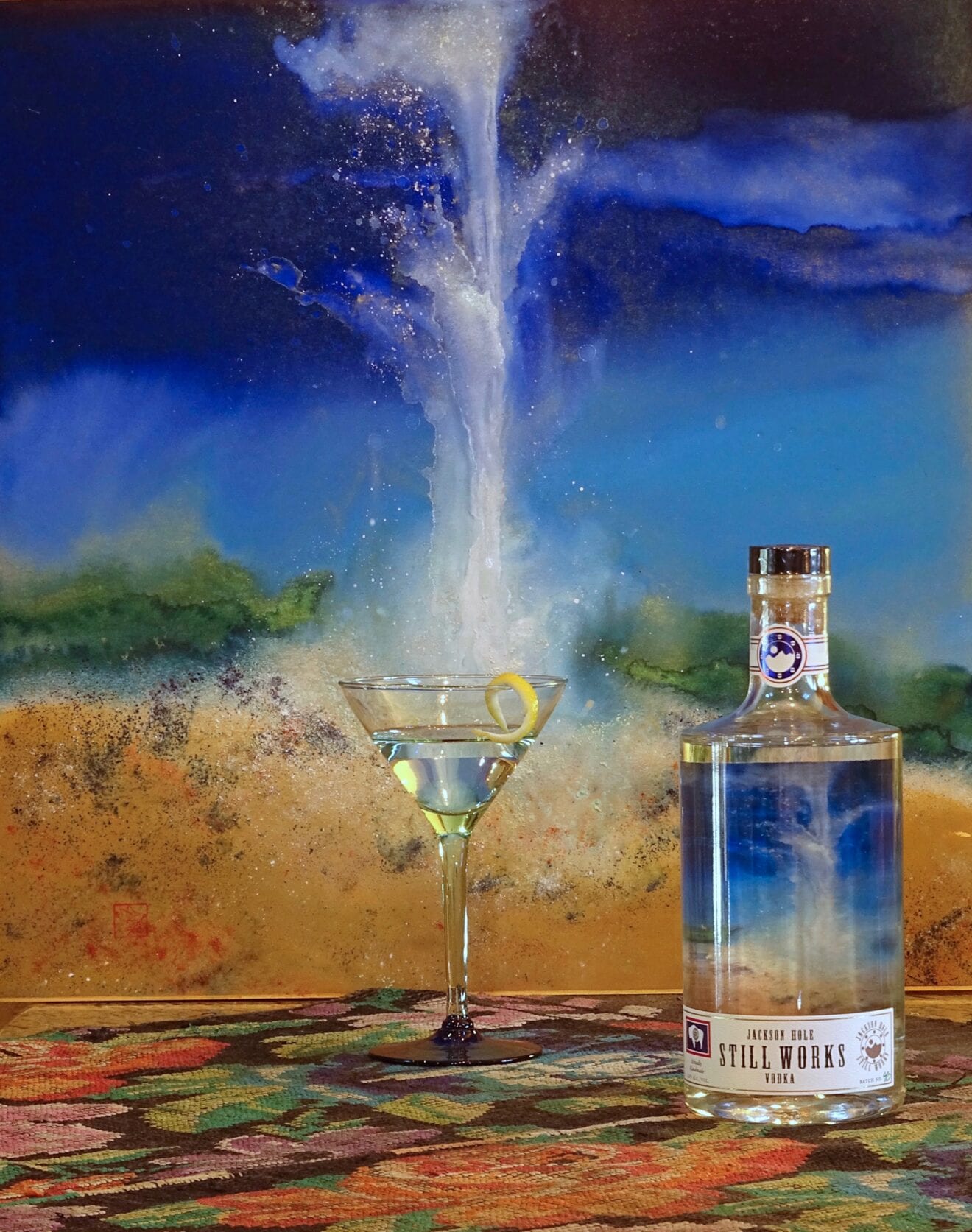 Tie Tracks hand painted vintage ties are still available. 😊 How about having a bit of fun on one of those Zoom calls, either business or a Zoom happy hour? They are very reasonably priced at $20 each. The BONUS is that I am donating one tie for every tie purchased, to a gentleman in need of a tie – to help dress for success. A few from the large selection are pictured below. Here is where to find them: https://the-inkandescent-shop.myshopify.com/collections/kay-stratman


My New Year's message for all of you: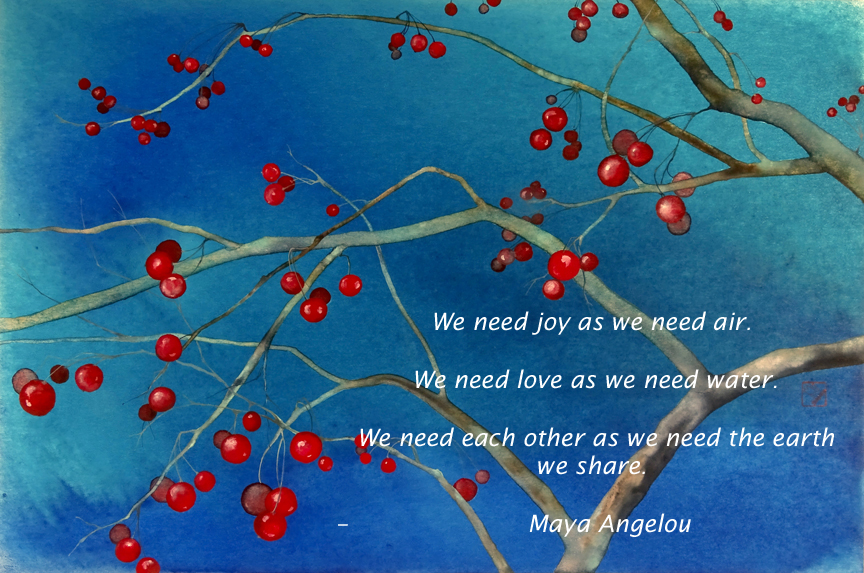 Please contact me to inquire about available work, gallery representation and commissions, via email (kay@kaystratman.com), or through my website, or social media using the symbols below.
Periodically check out my blog which I call "Musings", on my website where I post some fun things in between newsletters
. As

always

,

m
y
website
is always up to date with
new images. Please know you can forward my newsletter to anyone interested.
Click on these links below to visit the websites of the galleries that represent my work.

If you are in Jackson Hole, Wyoming visit Horizon Fine Art, 30 King Street, 307-739-1540
If you are in Breckenridge, Colorado visit

Raitman Art Galleries

, 100 N. Main Street, 970-547-8399
If you are in Vail, Colorado visit Raitman Art Galleries, 223 Gore Creek Drive, Vail, CO, 970-476-4883